Complete garden makeovers.

Sheds, Tree-houses and garden rooms.

All types of fencing, pergolas and decking.

Block paving driveways, patios and paths.

Dry stone, block and brick walls.

Ponds and water-features.

New lawns turfing or seeded.

Flowerbeds and planting; including meadows.
All work is carried out to a high standard and quality materials are used. Preparation and groundworks are key in landscaping. On so many occasions when you see sub-standard construction on the television or out and about this can be contributed to bad workmanship and/or poor ground preparation and foundations.
There are 3 main aspects involved in conducting business; QUALITY, TIME & COST - only two can be engaged at once, all 3 is not possible.
example: A quality job, done quickly to a deadline - will cost more than a job without time constraints, either way you're maintaining quality. If you're not concerned with quality you can get a job done quickly and cheaply.
Careful consideration is taken toward the environment and wildlife. Where possible I like to source local materials and recycle as much as possible. All timber is sourced from FSC approved suppliers.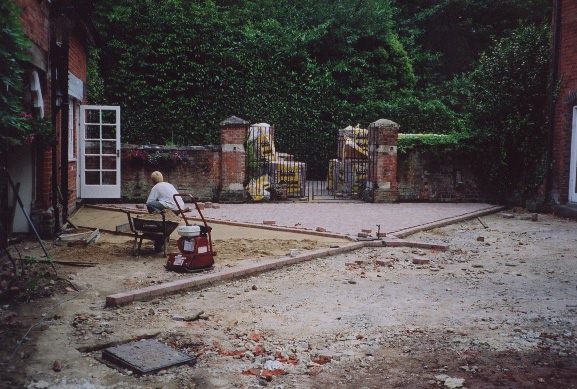 Block-paving a courtyard Ascot, Berks.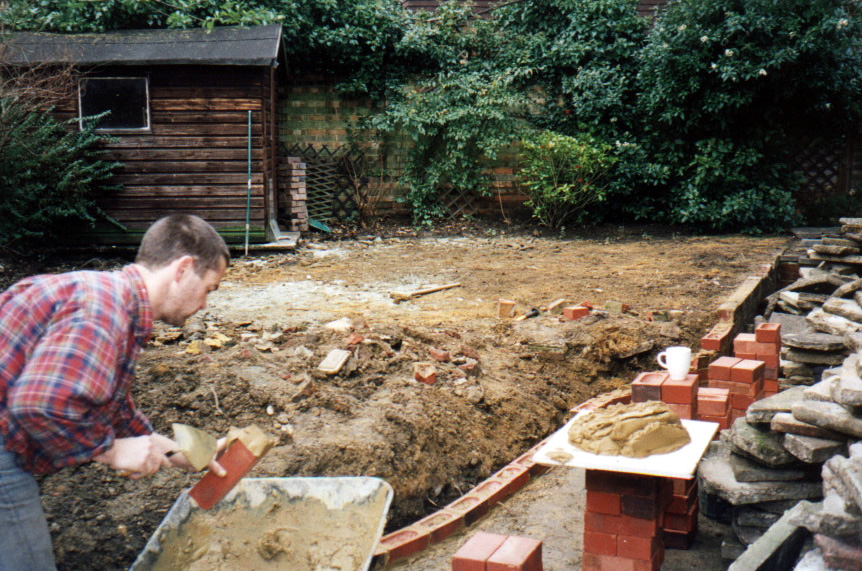 Retaining wall for patio in Surbiton, Surrey.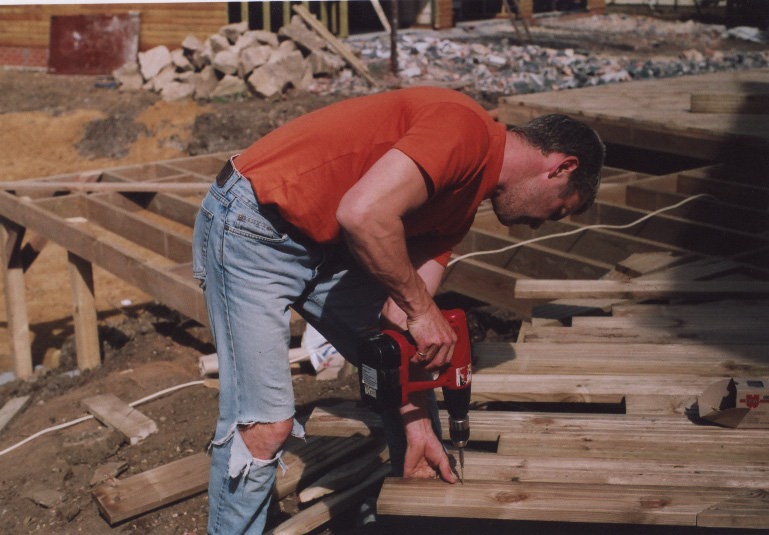 Decking; part of 150 sqm on three levels, that over looked a pond with cascade. In Byfleet, Surrey.
Workmanship is guaranteed, all materials will have suppliers warranties and may have maintenance guidelines. There are conditions of wear and tear, weathering and accidental damage. I build things to last like my reputation.
Please call: 01308 863 484 or 07974 602914
email: gardeningmatters2000@gmail.com